Noosa Everglades Eco Safari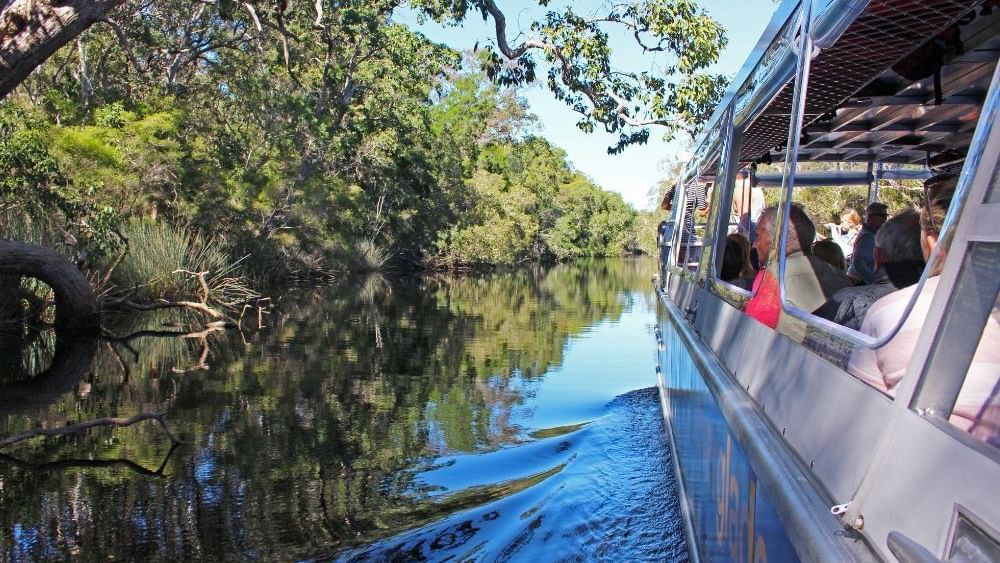 Your half day cruise through the untamed wilderness begins at the foreshore the pristine lake Cootharaba and leads you on an intriguing journey of discovery. Cruise through the magnificent lakes and wetlands as you navigate your way into the mysterious and tranquil waters of the Noosa Everglades, part of the Cooloola National Park.
Experience the Cooloola National Park in all its glory and discover one of the truly remarkable wilderness areas of the world. Over 44% of all Australia's bird species reside within this spectacular region, with 1,365 species of plants having been identified and boasting over 700 native animals co-existing here. Enjoy time out to explore this region and celebrate your experience with a glass of bubbly. Weave your way through ancient landscapes and narrow wetlands as you return back to Habitatnoosa,
Book here!