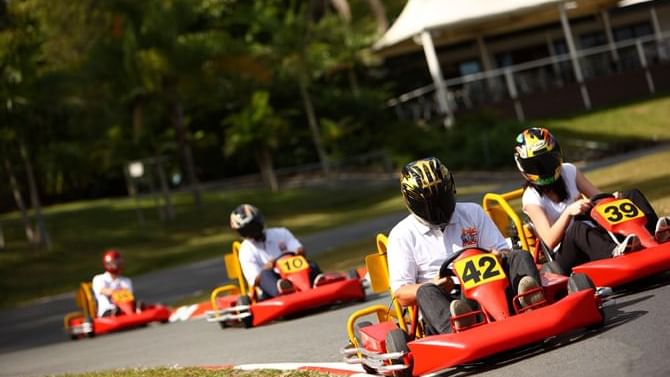 The Big Kart Track is the largest commercial go-kart track in Australia.
The track is 1.2 km in length and 8 metres wide. Put your wits against big sweeping bends, challenging chicanes, hair-rising hairpins and supercharged straights.
This track has got it all. Straights, bends, chicanes, and hair-rising hairpins. Find the rush you desire.
Website: http://bigkart.com.au/contact-us/